Wedding Photo Albums
At JPG we believe in albums that will last a lifetime. Do you remember sitting down with our parents or grandparents and looking at those loose leaf binders filled with photos of their childhood, birthdays, and special moments. Your wedding album is what you'll sit down and show your family's younger generation. It's the piece on your coffee table that holds so much happiness. It's the piece that you'll look at with your parents and remember how you both felt during your dance. It's the piece that you'll look at and remember partying the night away with your friends from all the different stages of your life: your best friend growing up, your college confidant, and your partners-in-crime coworkers. And it's the piece that you and your partner will have your whole lives to remind you just how special you are to each other.
All of our albums are custom designed in our studio for you. You'll work with our designer to choose your favorite images from the day, the perfect cover fabric, and all the special details right down to the font and color of the embossing. Check out our album options below, and for more information about the process, check out our video explanation below!
---
Galleria Album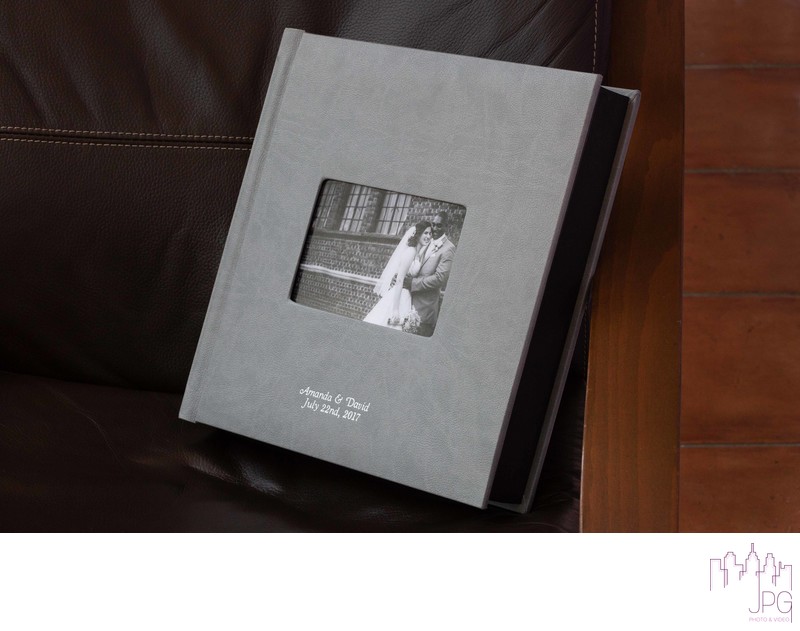 12x12 Galleria Album with Cutout Cover and Front Cover EmbossingOur Galleria Album is a more traditional design with images printed out and mounted onto the pages. This album is for the couple looking for a more classic feel.
Click here to learn more about the Galleria Album!
Soho Album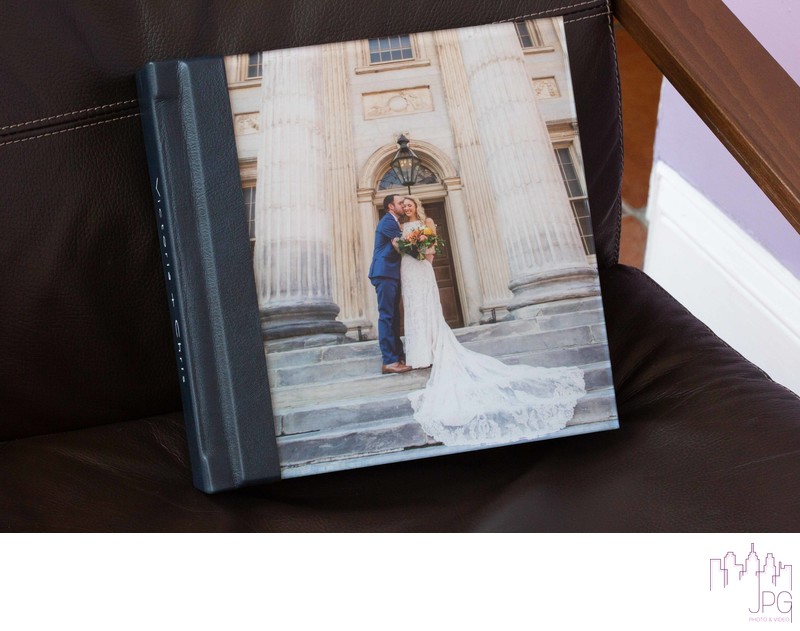 10x10 Soho Album with Acrylic CoverOur Soho album is a more modern design with images printed directly on the pages. We consider this our flagship album.
Click here to learn more about the Soho Album!
Essex Plus Album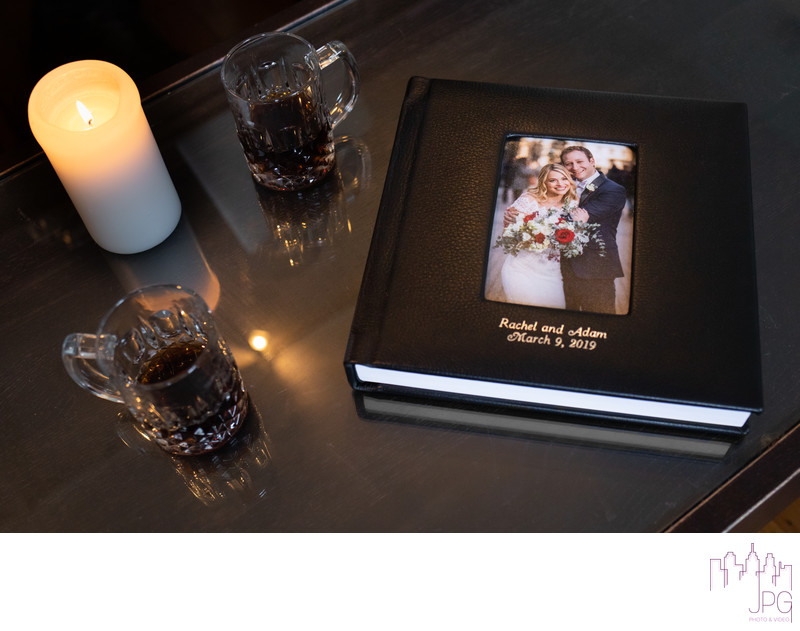 10x10 Essex Plus Album with Cutout Cover and Front Cover Embossing
Our Essex Plus album is a modern design for perfect for parents.
Click here to learn more about the Essex Plus Album!

Left to Right: Acrylic Cover, Spine Embossing, Cutout Photo Cover, Front Cover Embossing
Check out our upgrade options too!
---