JPG Photo & Video
Philadelphia Family Photography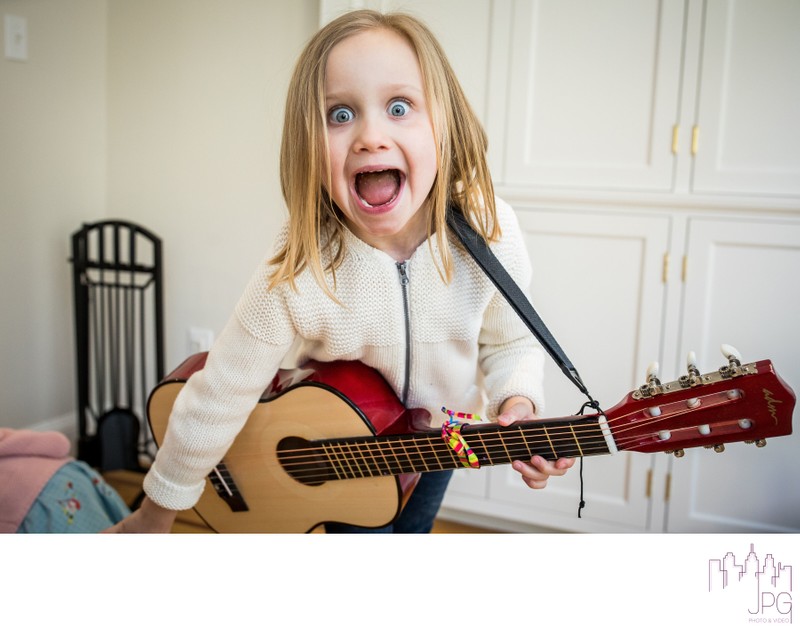 Family is what you make it.
Whether your family is you, your partner and your five cats, or you and your five kids, family is what you make it. We say these portraits are family portraits because they usually involve kids, but maybe you're rekindling the spark with your partner while empty nesting and want to commemorate this new chapter with a fun at-home portrait shoot or a stroll through Morris Arboretum. Or maybe it's Grandpop's birthday and the whole family is getting together. We are open to any and all types of families, and we think everyone should celebrate their loved ones through photography.
Why JPG?
Because we go out of our way to make these shoots fun. Cupcake smash? Sure. Jumping into the pool? Even better. We want to capture your family how you 'are' at this particular moment in time, not how you 'look' with boring posed portraits. Your little boy likely won't snuggle up with you to read a book forever. These are the moments we want to take time now to preserve so that when your kids are grown, they can relive these wonderful memories with you.
What's next?
When you book your shoot, we'll collaborate with you on a location and activities and get shooting! For at-home shoots, we really like to think of these as 'day in the life' shoots where you're really just going about doing activities you would normally do, and we'll try to be as 'fly on the wall' as possible. We think the best moments are the ones that are unplanned, and this helps us capture those moments! When we're on the go at a location, we'll stick to the same photojournalistic methods as we would at your house, and we'll just catch you on the go.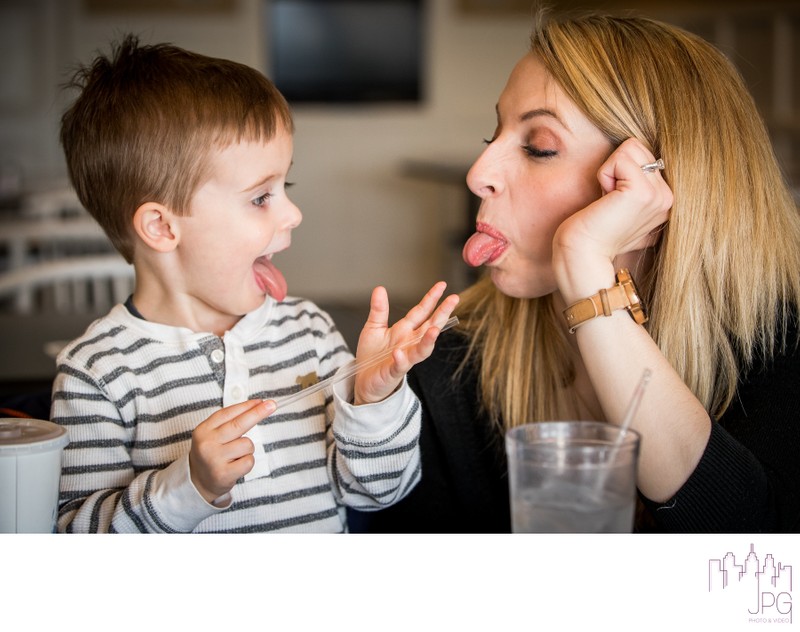 ---
Tips & Tricks for having a successful shoot with small children
Always be prepared! Have a list of activities you normally do with your kids planned out for when your photographer arrives. Does your kid LOVE Lego? Let's get them building! Does your kid love to get messy with paint? Let's have them painting! Anything fun and visual your kid loves to do is great. Your kid will be much more willing to partake in a photoshoot if there's fun toys involved. The more activities, the better!

Have quick snacks on hand if you're going to a location in case your kid gets hangry or hot or just needs a break. Sometimes string cheese or goldfish can go a long way in terms of making someone happy!

Have a change of clothes for your kid in case things get messy. We love to keep things as natural as possible, but we don't think you want to remember the photos where the kids got enormous paint stains on them!

Include the whole family! We love seeing multi-generational shoots. Getting your kid's grandparents in on the shoot is great for so many reasons, and they will cherish those images forever! Not to mention, it gives you a break to be able to take a couple of nice portraits with your partner—when was the last time you did that??

The key to making kids smile is making them have FUN. Have some jokes on hand to tell each other, or read their favorite book together and you're sure to get some great laughs and smiles.
Philadelphia Family Photography Location Ideas
Your house or neighborhood! What better backdrop than your own cozy home where your little ones will be growing up. We also love incorporating pets into these shoots whe

n possible, and it's easier to manage pets at home.

Your kid's favorite playground is a great place to go. It's active and colorful and you know they'll have a blast—and better yet—they'll be totally exhausted after the shoot!

Wissahickon Valley Park. This natural oasis blanketing the Roxborough/Chestnut Hill area has plenty of secluded spots and water access to the creek. It's the perfect spot for when you're feeling like you want to be one with nature! We suggest heading to

Valley Green Inn

where there is ample parking and access. Just go early on crowded

in-season nice days, or you won't find parking anywhere along the trail!

Morris Arboretum. There are endless opportunities for beautiful, natural backgrounds here. This is a spot that can sometimes get crowded during tourist season, so make sure you plan accordingly, either by going at an 'off' time or day, or by finding a secluded area within the arboretum. Check their photography police, as it is subject to change.

If you haven't cleaned up the house in you can't even remember how long, or you want to get the kids out in nature and you don't have a backyard, there's plenty of other options. We prefer to accommodate to you rather than have you travel to some crazy location, so work with us to find a great spot. There are plenty of great locations in the Philadelphia Area and beyond, so ask us for some tips on locations in your neighborhood! We've done plenty of shoots from Lancaster to Valley Forge to Conshohocken, Manayunk, Chestnut Hill, and even down the shore!



We can't wait to make memories with you and your family!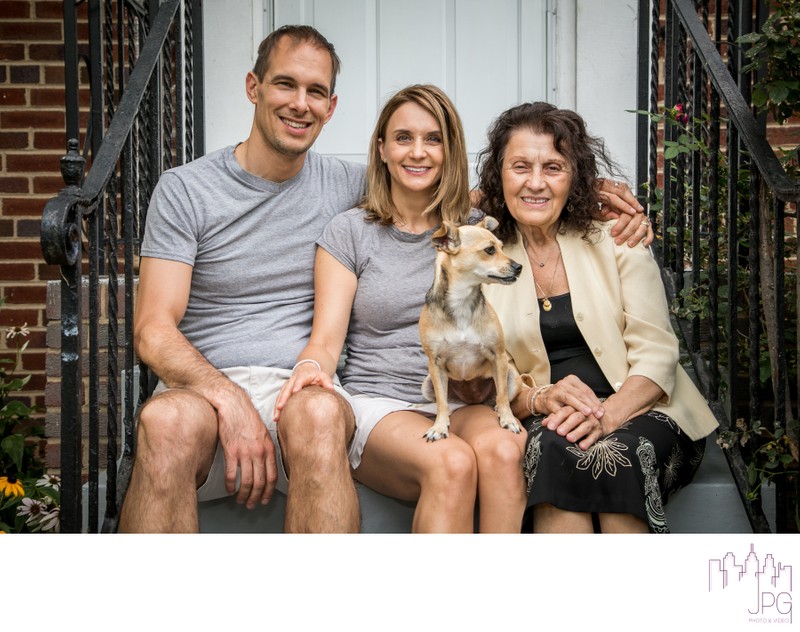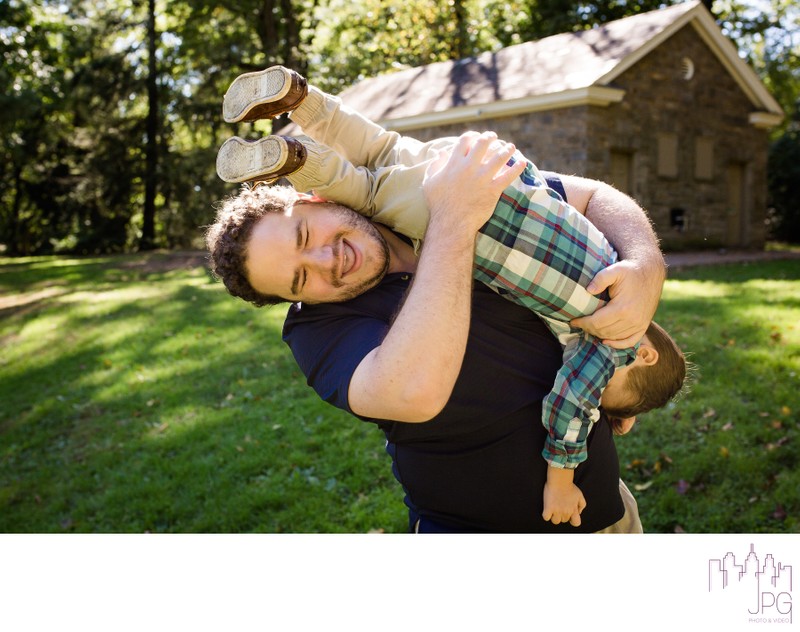 ---