JPG Photo & Video
Philadelphia Maternity & Newborn Photography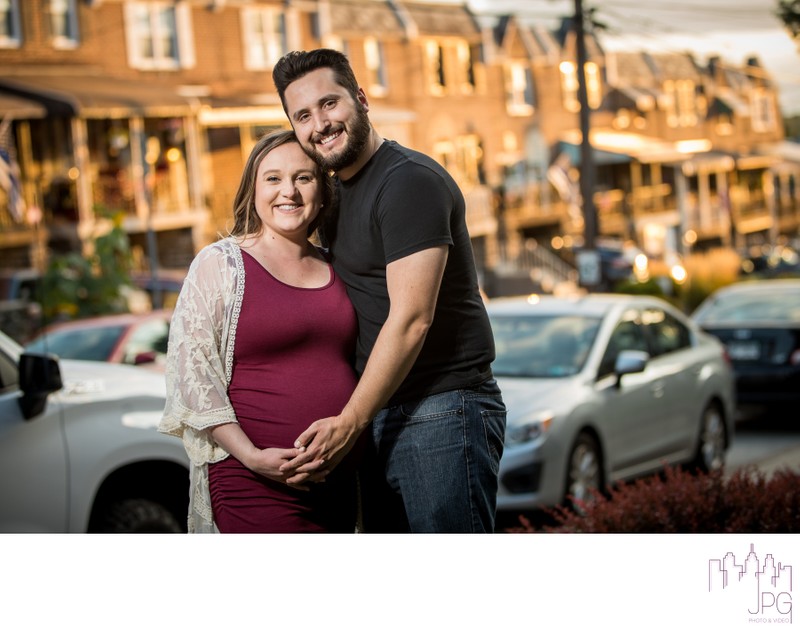 You're adding on to your family! How Exciting!
First of all, congratulations! This is an amazing time for you and your family. What better way to commemorate this family milestone than through photography? We photograph all life stages at JPG Photo & Video, and we even have recurring clients who we see all the way from engagements to second and third kids! We work to make you feel comfortable yet radiant during your maternity and newborn shoots.
Why JPG?
Because we won't go all Anne Getty on you. Other photographers do that, and that's their main focus. While we will photograph your newborn in a more 'posed' setting for images you can send to friends and family, our main focus is capturing your new family and how your baby fits into your life. Here is where our photojournalistic eye comes into play. We can capture you in your natural state. Also, talk to us about milestone packages! We can be there for maternity, newborn, one-year birthdays and beyond.
What's next?
When you book your shoot, we'll pick a location and get to it! We love these shoots to feel like we're just hanging out with you in your house or on location, so we want to disturb you with posing as little as possible!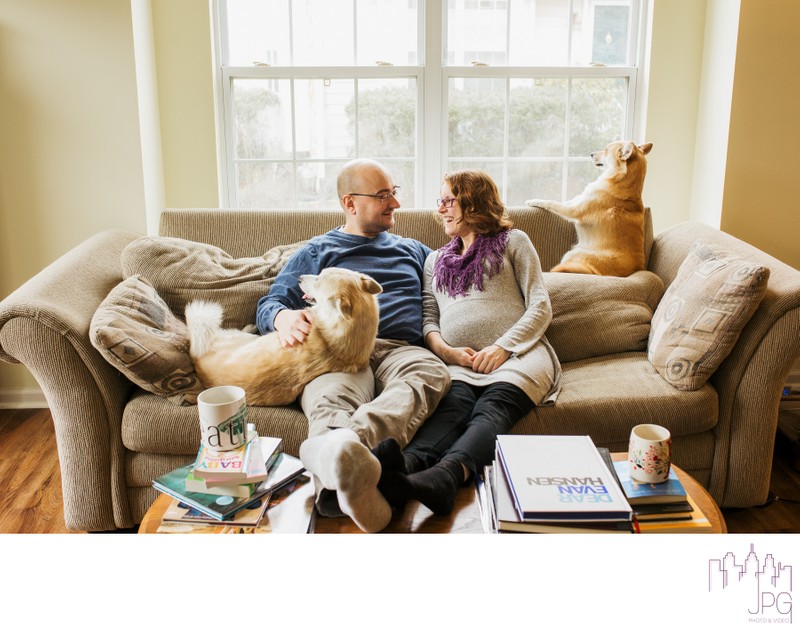 Philadelphia Maternity & Newborn Photography Location Ideas
Your house or neighborhood! What better backdrop than your own cozy home where your little one will be growing up. We also love incorporating pets into these shoots when possible, and it's easier to manage pets at home.

Wissahickon Valley Park. This natural oasis blanketing the Roxborough/Chestnut Hill area has plenty of secluded spots and water access to the creek. It's the perfect spot for when you're feeling like you want to be one with nature! We suggest heading to Valley Green Inn where there is ample parking and access. Just go early on crowded in-season nice days, or you won't find parking anywhere along the trail!
Morris Arboretum—There are endless opportunities for beautiful, natural backgrounds here. This is a spot that can sometimes get crowded during tourist season, so make sure you plan accordingly, either by going at an 'off' time or day, or by finding a secluded area within the arboretum.