JPG Photo & Video
Philadelphia's Award-Winning Team of Photographers
Genuine. Adventurous. Creative.
We're a Philadelphia photography team of relationship-building artists who not only know how to capture some of the highest quality imagery in the region and beyond, but also have a contagiously awesome time doing it.
We love people. We love making art. We love our jobs.
JPG Photo & Video comprises our group of award-winning photographers who focus on documenting moments without intruding on an event. Joe G. spent a decade in the newspaper industry as a reporter and photojournalist, and he's taken his love of the genuine honesty of photojournalism and brought it to weddings and events with a talented team of like-minded visual artists. I'm proud to say that our photographers and videographers have a knack of capturing real life in way that families and colleagues treasure for generations. And we do it in an unobtrusive way full of fun and laughter.
We refuse to be boring.
We've spent the past decade capturing moments that matter. We push creative boundaries and provide strong visuals that tell stories that resonate, stories that last. We use our skills, humor and sense of adventure to capture emotion and document unforgettable moments.
We believe there's nothing like a good challenge.
We now have more than 800 weddings, films, and photo booths on our resume, and none of them are the same in style, personality, or vision. We are entering our 15th year of business, and we continue to try to do something different every shoot, whether it's see one of our favorite venues from a different angle or using drone footage to create dramatic visuals. We are the Philadelphia photography team with the experience, awards and professional equipment necessary for success. JPG clients trust us to get the job done right, the first time.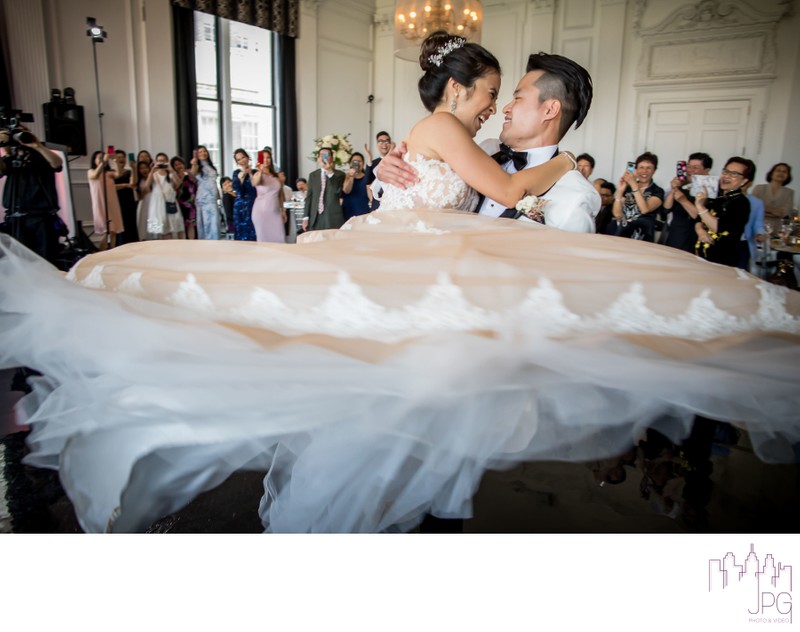 ---
Experience
Photographing the World Meeting of Families Conference in 2016, where Joe G.'s image of the Pope giving a young boy (Michael Keating) a kiss on his forehead has been called the most iconic image of the Pope's visit to Philadelphia.

We have the privilege of documenting such incredible organizations as Comcast, Drexel University, Make-a-Wish Foundation, SAP, and the Human Rights Campaign on a regular basis.

Joe G. served as a photographer for the City of Philadelphia for several years.

Our photos have gone viral!

We've had the privilege of creating political photography and/or covering political events for Governor Tom Wolf, Joe Biden, President Barack Obama, Secretary of State Hillary Clinton, and Undersecretary of the Army Patrick Murphy, whose induction photo (taken by Joe G.) was featured on the Rachel Maddow Show and called "The Best New Thing in the World."

Our award-winning naked biker photo has become one of our most recognizable and well-known wedding images in Philadelphia.

Our team documented the Democratic National Convention in Philadelphia in 2016.
---
Awards
Fearless Foundation (7 awards and counting)

International Society of Professional Wedding Photojournalists (ISPWP)

Winner of 43 international awards for top 20 photos

Ranked 14th in the world in fall 2014

Ranked 11th in the world in fall 2013

Philadelphia Inquirer's Reader's Choice for "Best Wedding Photography" and "Best Wedding Videographer"

Philly Hot List

Consistently ranked #1 and #2 in the region for photography and photo booths

Chosen as the Knot's "Best of Weddings" 3 years in a row

Named "Top of Wedding Wire" by WeddingWire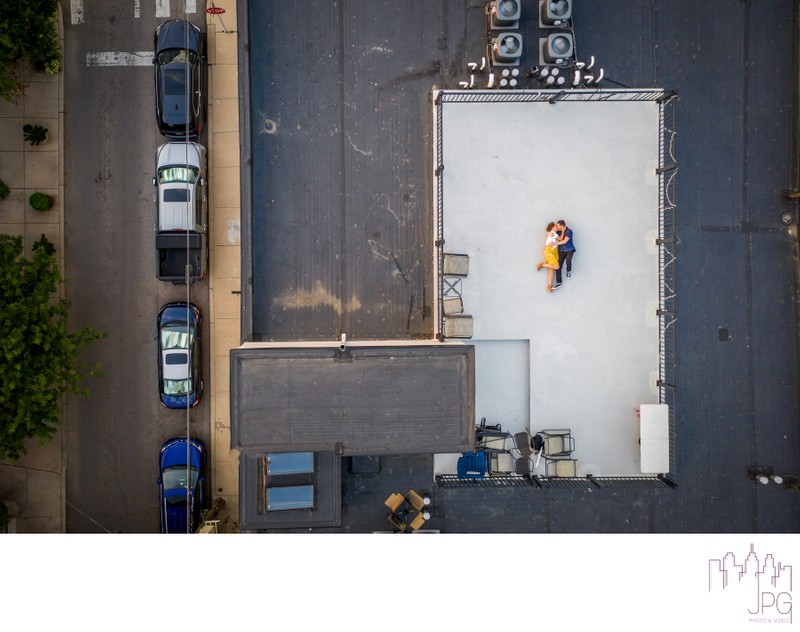 ---
FAQ
What makes our team at JPG Photography different from other photographers?
First is the sheer variety of services we offer, including photography, photo booth rentals, and drone footage. We want to be the one-stop-shop for busy brides, grooms, parents, and corporate clients, yet we refuse to compromise the quality of our art. That's why we continue to better ourselves by attending professional development workshops, pushing our imaginative limits, and networking with other artists. And it works! JPG has won awards in each of these areas of expertise, and we wouldn't have it any other way.
In addition, we're a photography and videography team. We began as husband-and-wife sidekicks and evolved into an eclectic group of like-minded visual artists who challenge each other to break the mold. Personality is at the forefront of our business, so you won't ever be paired with an anonymous photographer from an assembly line of cookie-cutter workers. Instead, we work to match talent with vision, personality with desire. Our photographers share our aesthetic vision, but each of us also sees the world in his/her own unique way. Whether you're a foodie who likes to travel the world or a lifelong Philadelphian who brews your own beer, we've got someone on our team who will not only produce great pictures, but will ensure you enjoy the process too.
Finally, more than anything, our photography and videography experience—in Philadelphia and beyond—makes us stand out. As a studio, we've spent 15+ years finding real moments, redefining the status quo and leading the industry in creativity and customer service. Because we've done this a few thousand times, we know what to expect, and we help make sure that our clients don't face any unnecessary hiccups. We want your day to go as smoothly as possible so that you can be your authentic selves. Your job is to sit back, relax, and enjoy the ride. Our job is to make you look good in the process.
What makes us photojournalists?
Joe G. spent a decade in the newspaper industry as a reporter and photojournalist, and took his love of genuine moments and brought that to weddings, events and films. The photojournalist's objective is to capture life as it unfolds without interrupting it. As a result, we can't imagine asking our wedding couples to re-enact their first kiss or a C.E.O. to re-cut the ribbon. We believe in getting it right the first time around, and to do so, we rely on spontaneity and being ever-ready with camera in hand, always in tune with the energy of the day. Our team has a knack of capturing real life in way that families and businesses treasure. And we do it in an unobtrusive way full of fun.
How do you know if you're a good fit for JPG?
Our clients want strong visuals, and they want an experience. They laugh at life while pushing for great art. They're independent and have a sense of adventure, too. They see a world inundated with manipulated images and "selfies," and they crave something more. We value what you value: creativity, customer service and professionalism. We don't want to capture everyone else's idea of perfection; we want to capture YOU.
Why did you become a photographer?
Because we love being around people. Because we believe that real life isn't staged. Because when your event is over and your guests have gone home, what remains is the tangible art of photographs. Our team has the enviable ability to document you at your best, showcase your talents and capture moments bringing context to your life. It's one of the best jobs in the world, and we don't take it lightly.
What do you photograph?
We service all needs of photography including wedding and destination wedding photography, engagement photography, proposals, baby showers, bridal showers, newborn photography, family portrait photography, maternity photography, boudoir photography, food and restaurant photography , headshot photography, commercial photography , environmental portrait photography, nonprofit photography , architectural photography , aerials & drone photography , conference photography , holiday party photography , political photography , and more. We will be there from planning stages through image delivery and beyond. We even offer albums to make sure your images last forever!
Why JPG?
We've spent the past decade capturing moments that matter to people like you. We push creative boundaries and provide strong visuals that tell your story with care. We use our skills, humor and sense of adventure to capture emotion and document moments you never want to forget. We refuse to be boring and care about telling your story. We think the best moments are the ones you can't plan for, and we know how to be there for those moments. We're a team comprised of people who are fun, adventurous, and love to laugh. Our team has someone for everyone. If you love to travel, dine out, bike, watch movies or play video games, JPG has the talent and personality to match. We've also earned more awards for our creativity than any other studio in the region.
We can't wait to work with YOU!